There really is power in the ability to change our thoughts.
Norman Vincent Peale
wrote about that ability in many of his books. The most famous of those was probably
The Power of Positive Thinking
. One of his most famous quotes is, Change Your Thoughts, Change Your World. I believe that. It's difficult to do though so I thought I'd tweak that quote a bit to, Change your words, change your thoughts, change your world.
As a full-time college counselor I see many students for test anxiety issues. They become so overwhelmed by many factors that by the time they decide to seek help and come to my office the words I hear most often are, "I can't." And their thoughts have been stewing in negatives for a long time. I'm not sure who said, "Whether you think you can, or you think you can't, you're probably right." The mind and the mouth are powerful weapons.
Philippians 4:8 ESV, Finally, brothers, whatever is true, whatever is honorable, whatever is just, whatever is pure, whatever is lovely, whatever is commendable, if there is any excellence, if there is anything worthy of praise, think about these things.
Proverbs 18:21 ESV Death and life are in the power of the tongue, and those who love it will eat its fruits.
Positive thinking isn't instead of faith. It isn't a religion. It's simply a tool to achieve change, change for the better.
Think for a minute what you say to yourself in the morning before you get out of bed. Are you saying words that will lift you up and start your day well? Or are you saying words of defeat before the feet even hit the floor? Here's some positive thinking thoughts you might want to consider putting in your arsenal.
Joy is the infallible sign of the presence of God. Madeleine L'Engle

Positive thinking will let you do everything better than negative thinking will. Zig Zigler

It's always too early to quit. Norman Vincent Peale

A positive mind anticipates happiness, joy, health and a successful outcome of every situation and action. unknown
I can do all things through Christ who strengthens me. Philippians 4:13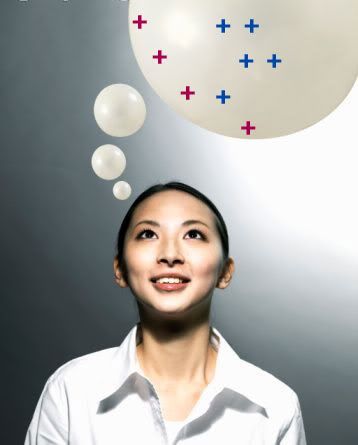 How many times have you been criticized lately? Criticism is a difficult thing to give and to get. How we use our words and how much thought goes into why we are being critical can make a profound difference. My agent blogged on
Do you have a thick skin?
on Monday, March 19th.You might want to take a look at this and the responses. Using positive words when constructive criticism is required can make a huge difference.
If you are a writer, just think about the many times you've already had to deal with rejection and criticism of your manuscript. It's important to have resilience in order to keep from getting stuck in negative emotions. Positive thinking can help. How you think about yourself is as important as eating healthy food. Thinking positive is a lifestyle change and it takes time. Like most things that take time, it's well worth the effort.
What are some positive thoughts you use?