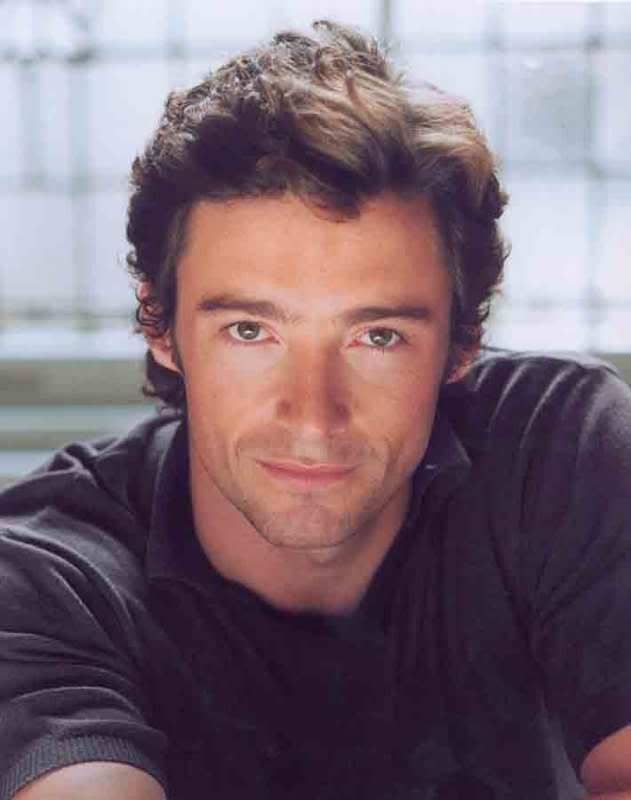 Hugh Jackman via Photobucket
Okay. I know I'm not comparing apples to apples here. Scrivener is a software program for writers. Pinterest is well, Pinterest, and useful social media. I love using pictures to create my heroes and heroines. A picture can be worth a thousand words and a picture can help me write a thousand words. Just take a look at this picture of Hugh Jackman. I bet a lot of us could build a thousand words around this picture. It was only recently that I discovered the Secret Boards at Pinterest thanks to a Monday night chat over at My Book Therapy. If you Google Pinterest Secret Boards you'll easily find what I'm talking about if you haven't already. This may be old news to you but if not you're about to have a lot of fun!
I'm very far behind in my ability to use Scrivener. I purchased it over a year ago and even signed up for Gwen Hernandez's online class, but do to life issues that always interfere at the most inopportune times I must revisit all the online work that Gwen did because I couldn't keep up with the class. Here is a place I found on YouTube related to
building characters on Scrivener.
And for those of you interested in taking Gwen's class here is the link to her site
The Edited Life.
Here is the link for Literature and Latte where you can purchase
Scrivener.
Maybe it's because I just recently discovered the secret boards that I'm so enamoured with them and when I'm in Scrivener I'm more focused on what I plan to write. Both are great ways of utilizing our creativity when building our story worlds. If you are like me you might want to use Pinterest to build your character pictures and places, etc. You'll have a whole picture outline before you know it and that might be the most fun for those of us who consider ourselves organic writers as opposed to outliners. This could become the best cure for anyone who thinks they have writers block. Build your own visual outline on a secret board at Pinterest and then jump over to Scrivener to write your story.
Those are my thoughts. What about you? Do you use the secret boards or Scrivener or both? What's your experience?