JANUARY 11th IS MY BIRTHDAY!
I love birthdays! I love celebrating and I want to celebrate this special occasion with you. Last year I had a blast doing a give away so I decided to do it every year. Wow! This past year flew by like a jet plane. Here I am again and ready to party.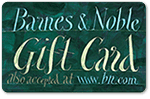 I'm giving away THREE autographed copies of MY novel, Secrets of the Heart and ONE $25 gift certificate from Barnes and Noble.
All you need to do for a chance to win is leave a comment about the best or worst birthday present you've ever received OR what you will be wishing for this year when you close your eyes and blow out the candles.
I'll accept comments until midnight of January 15th est. That's this coming Sunday. So all of you who are staying up to watch Downton Abbey will still have some time to enter if you wait till the last minute.This contest will only be open to folks living in the USA. I'll announce the winners on Monday, January 16th and ask you to contact me if you are a winner. You also may want to visit the other post I blogged about today over at the WordServe WaterCooler, entitled,
A Writer's Pains and Gains: A Birthday Perspective